Carfix Garner
Mon – Fri | 7:30am – 5:00pm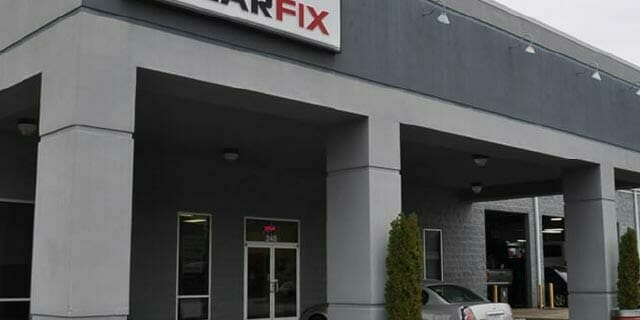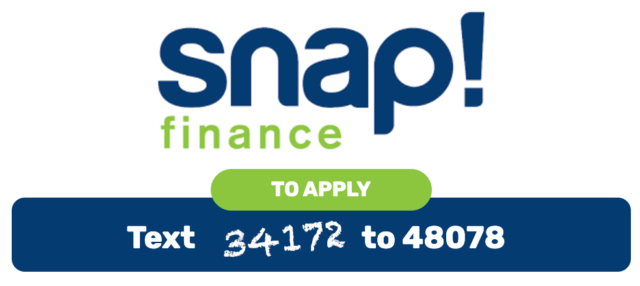 At Carfix in Garner NC, we take pride in being the premier full-service maintenance and repair shop in the area. Our team of ASE Certified Master Technicians have over 100 years of experience diagnosing and repairing all types of vehicles, and with our best in class 5 year/50,000 mile warranty on repairs and services, you're in safe hands.
What Customers Are Saying
Jacky Chan
14:59 24 Jan 22
They did maintenance on my car and got it in tip top shape in a timely manner. Elliot was very professional and made sure I was informed and up to date with what they were working on. Highly recommend to people who don't have a trustworthy mechanic or have had bad experiences with mechanics in the past.
Malia Crumb
16:27 21 Jan 22
I have had great experiences with CarFix, both in Raleigh and Garner. Each visit the team has been very thorough and quick to explain what is recommended for your vehicle versus what is priority. I brought my vehicle in for an oil change and they were willing to get additional services needed done in the same trip. I really like that they send a summary of what has been found, including photos of anything that may be a concern.
Maxine Boyd
16:20 13 Jan 22
I appreciate the attention given to my questions, the clear communication of work that needs to be done, and the quality of work completed every time I've brought my car to the Carfix team for maintenance or repair.
Joseph Schrank
22:08 29 Dec 21
First timer! Beautiful waiting area with coffee and chips..... Very professional--I need to dress better as they were all wearing ties! Playroom for kids....computers for working while waiting. I will certainly return
Alison McIntyre
15:26 27 Dec 21
Great experience and very clean facility. Definitely will come back for repairs
Carolyn K. Sims
19:48 16 Nov 21
Since I moved back to Garner in 2014, I have used Carfix for two different cars for regular maintenance and repairs. All the staff is friendly and knowledgeable and have exceeded my expectations for good service. I highly recommend them.
Tim Costin
19:23 15 Oct 21
My wife, Carol, has been using Carfix for a few years now and has been really happy with their service. I just used them for the first time today. I have to say they are some of the nicest people to work with I've ever met. I watched them interact with other customers and they got the same treatment I did. Everyone I met was upbeat, honest and a true joy to speak with. Their service was fair in price and they didn't try and sell me anything I really didn't need.
Zachary Drew
13:54 13 Sep 21
Recently while driving home one evening, I had an unpleasant experience where my serpentine belt peeled a thread of itself completely off, and I knew it needed to be taken care of ASAP. I put in a request online the evening of the incident, and was able to drive my car to their lot the next day on my way to work. I consulted with the gentlemen up front, showing them the engine and the piece of the belt that came off and they gave me a quoted price, and afterwards they shuttled me to work. I anticipated that it would take at least a couple of days to get my car back, but they were able to not only look into it the same day, they replaced the belt and took care of a couple minor services too, with the keys back in my hand that same evening. It also turns out that since I had the vehicle serviced at this location earlier in the year, the serpentine belt was actually covered under warranty, having been serviced at that earlier time, and I ended up saving quite a bit because of it. Despite the less than ideal conditions before my service, it was an all-around great experience for my recent visit!
Hailey McCulloch
16:16 01 Sep 21
The most professional and friendly service I've had. They were able to diagnose and repair my car quickly and were communicative throughout the whole process. Zander is very kind and went far out of his way to help me. I really appreciate the people here!
Jennifer Skiles
18:01 25 Aug 21
Of course I had just made my final car payment and then it happened. The radiator wouldn't hold coolant. It leaked all over the driveway. I had it towed to Carfix, at the suggestion of a friend, and Xander called me in the morning to give me the gruesome details that I needed a new radiator and the all supplies that go with it. He let me know that I might need a thermostat too, but he would let me know. He could have said you absolutely need one and I would not have been the wiser. Instead, he called me step by step and explained what was happening and what I needed to get my car back on the road. He was helpful and understanding. David, the mechanic, did a fantastic job too. I am thankful for Carfix.
Robbie St John
16:49 23 Aug 21
Our car was leaking engine coolant and we couldn't figure out where the leak originated. Car Fix performed a test, diagnosed the issue, and fixed our problem. They did excellent work at a reasonable price. They are good with communicating any additional problems that arise before fixing them and are extremely courteous and professional.
Maksym Kovalenko
23:02 10 Aug 21
This place is amazing. I have served my Dodge Challenger with different companies in different states. And I did not expect anything outstanding when I decided to go to this service station for an oil change. But I realized that Carfix - Auto Repair Garner is an excellent service station. This is a completely different level from all the previous service companies that I have worked with. The processes are just wonderfully organized there. I got my car inspection results with pictures and detailed explanations for me to see and analyze before deciding what I want to do. I was told what to do with my car and what I don't need. And the quality of the work done is excellent. Special thanks to Elliot, Service Consultant. He was very friendly. He answered all my questions in detail. The office is a great place, clean and comfortable, and even has a playroom for the kids. I have never seen this before in service companies. Thank you guys so much!
Angie Fusco
10:50 10 Aug 21
Carfix did a state inspection on my car. I am glad I took my car to them, and will do so again. I feel they were honest and did a thorough inspection. They suggested maintenance possibly needed for the mileage on my car. They also discovered a recall repair done incorrectly by another mechanic, that I was able address with that other service department.
Jananne Spencer
14:30 30 Jul 21
Zander and Jonathan are wonderful to work with, even when they want to give up on me and my vehicles. They are always on point to give me the best customer service and service on my vehicles. I am so glad they are convenient and easy to work with when I need special service to pick up or drop off my vehicles. Thank you also to the techs that are behind the scenes doing all the research and fixes. thank you Carfix in Garner.
Lil ZMan
20:59 19 Jul 21
Friendly service. Had to leave my car and was provided transportation back home and they also picked me up. Both drivers were friendly. Was able to use a coupon to apply to my service bill that saved me a good amount of the cost. I was very pleased with them taking care of my car. Will be using their services again in the near future.
Tanya Holley
03:39 25 Jun 21
Today was my first and will not be my last experience with CarFix. I went in for a oil change and the service agent Elliott was amazing. He was so proficient in his knowledge about the make and model of my car. He made me feel at home and if I declined something Inside not feel like I was obligated to have the service done. I return again that is for sure!
Susan Storie
17:46 21 Jun 21
So grateful to get a good diagnosis on my ac and thorough check on needed 100,000 mile maintenance. Very knowledgeable and willing to go the extra mile! Convenient with personal ride home and back when car was serviced. Much appreciated!
Chris Thompson
18:55 28 May 21
This place is awesome. The staff is always very welcoming, knowledge, and informative of your situation, as well as realistic about the best (and affordable) outcome. Their inspection reports are extremely thorough, and their database keeps it easy to maintain everything that's been accomplished and looked over at your own convenience.Special shout-out to Zander for always being very easy to work with to understand my budget and my needs!10/10 would recommend to others!
Al W. (Al)
01:03 20 May 21
I have been bringing my vehicles to Carfix for more than 10 years now. They have always provided good quality service throughout the years. Service consultants Zander and Elliot are always friendly and welcoming when visiting the office. Master service technician Tyson, is very experienced and knowledgeable and will take the time to explain any issues in detail. The complimentary loaner vehicle system is very helpful and the 5 year/50,000 mile parts and labor warranty is one of the best in the business. I have recommended family, friends and co-workers to check out Carfix as well. I have never had an repair issue that they were unable diagnose and repair. "Thanks Guys"!
Kaitlin Boyd
16:23 18 May 21
My experience having Carfix help me with my car was fantastic. Zander was a huge help and very professional. He explained what needed to be done to my car in full detail and I was impressed when I was sent pictures of each item that needed to be worked on. No other place I've taken my car to has ever done that. I really appreciated the honesty and would recommend them to anyone looking for a trustworthy business to help them with their vehicle needs.
Sue Crittenden
00:34 22 Apr 21
The reps (Andrew & Jonathan) were knowledgeable and attentive. They made me feel like I was the only one there. I had a 900 appt and it was about 30 minutes until they took the car back. But it was very soon they were telling me I was ready to go. Very reasonably priced.
Dan and Elaine
11:24 13 Apr 21
The folks at Carfix are friendly and helpful. They get us in on time, and they do good work. We take both of our vehicles to them and we trust them to keep them in good working order. I highly recommend them.
April Phoenix
13:20 29 Mar 21
I love the staff at the Garner location. Everyone is always nice and welcoming. They always do whatever they can to make any repairs I need affordable while doing quality work. CarFix is the only place I will take my car for repairs!April Phoenix
tara neal
13:24 17 Mar 21
I have been a customer for 3 years and have had a wonderful experience every time. The staff are professional and accommodating. I had an issue with my last repair. A belt needed to be replaced but the belt slipped the next day. There was another issue with a part attached to the belt that caused the slipping. The associates at Carfix went the extra mile to rectify the issue. They towed my truck to the shop and arranged a loaner vehicle for me while the additional repairs were being made. They were kind and professional during the entire experience. I highly recommend them for car services. They stand by their work!
Michael Graham
18:21 15 Mar 21
This business is amazing. Granted you will pay more for repairs at any shop because of labor, but, these guys do it to the T and get the job done.I had an intake manifold valve go out along with my spark plugs needing to be replaced and they go it repaired in no time.They even found general maintenance items and issues I didn't even know about.They were extremely nice during the entire process and even when I had another performance issue, they didn't charge me more money for another diagnostic and were up to the task of repairing the problem!I would highly recommend this business.
Will Stroud
17:16 15 Mar 21
I've been very pleased with my service at Carfix over the past 6 months since I moved to Garner. Zander and his team have gone above and beyond to help me fix some intricate problems on my older Toyota Highlander Hybrid. I highly recommend giving Zander a call for any car related issues you may have. You'll get honest advice and quality service at a fair price.
Lynn D
19:56 01 Feb 21
I love this location. They always have appointment times available that fit my schedule. They offer a shuttle which is very helpful. They don't overcharge with add-ons. Their coupon prices can't be beat. They are highly professional and always friendly. We won't go anywhere else!!
Max Marlett
18:49 01 Feb 21
Outstanding service, they always do what they say, No Surprises and the repairs are rock solidAfter several year I still rely on this team to fix and maintain my cars. It is great to have my records available, and the care I get from theses great guys
kim williams
18:20 29 Jan 21
My experience at CarFix was great. It doesn't matter who waits on you, they're all friendly and efficient. The technicians did an absolute great job on my car. I had 4 new tires put on and had an alignment done. My car was so out of alignment it was pitiful but now it drives so much better. It doesn't pull at all. I would recommend Carfix for any car issues.
Aimee Zehren
20:53 15 Jan 21
I have been going to Carfix for a number of years. I have always been pleased that they do what is necessary and do not try to over sell or over price items. Very pleased.
M G
20:30 11 Jan 21
I've been here several times now they always do good work. The staff is cool and waiting area is nice with free wifi I recommend them definitely.
Ann Curtis
20:51 31 Dec 20
I like how they gave me a heads up on other much needed repairs. They were right on. I really needed tires and didn't realize it. They really look out for your safety and good maintenance of your vehicle.
Nanshan Zhang
17:26 28 Dec 20
Appreciate the professional advices and kindness from my service advisor, Zander. Gave me assurance on my car condition as I commute a lot for everyday work.Thanks Carfix!
Mathew Ambrosino
16:15 24 Dec 20
Zander - service manager was knowledgeable and trustworthy. Today is December 24th and everyone was eager to help, professional and ethical. I certainly recommend you use their services.
Patricia Bell
21:52 15 Dec 20
I cannot say enough about Car Fix in Garner, NC. These folks are great and go above and beyond what it means to run a business!Friendly, helpful and professional are a few adjectives I might use to describe them. Xander and Jonathan are great! I will not go into great detail since I think they went far beyond what was necessary to help me.Thank you Car Fix!
Natalie Pulley
07:17 28 Nov 20
I've been using CarFix as my first stop in auto maintenance for several years now. The team is fast, friendly, reliable, and trustworthy. I never fear that I'm going to be up-charged or "sold" an unnecessary service. They are great at following up after the service to be sure you're satisfied as well as contacting me to let me know when maintenance is due on my vehicle which is something, as a single mom who doesn't pay attention to my car, sincerely appreciates. I highly recommend CarFix!
Diana Shay
19:32 12 Nov 20
I took my car in for an oil change and tire rotation, during their time with my vehicle they notice my breaks were HORRIBLE, and my tires were bald. They gave me a quote, and offered to schedule the work and let me borrow their loaner car. They understood when I told them I needed to call around and look at finances. When I did call them back a couple weeks later (no one beat their prices!), they got my car in the same day and was done with it the next. Jonathan even let us pay through a texting app so we could pick up my vehicle after hours. Very convenient. Im planning on taking my other vehicle over for work next. Deff recommend calling Jonathan and getting your car in. Very affordable, friendly, and professional!!!!
Meghan McNamee
17:38 09 Nov 20
These guys are amazing, I can not express how thankful I am for these guys. Fast and polite. Look no further for a great auto shop!
Sharon Council
17:43 26 Oct 20
I have taken my car to Carfix for several years and have always had a great experience. The staff and team are professional, provide quality work and returned my vehicle on-time. I need someone I can trust to maintain my vehicle and I wouldn't take my vehicle anywhere else.Thank you Carfix.
Matt Crownover
18:13 01 Oct 20
Great service, great team. Free loaner car if you have to leave yours. This is my go to for repairs that I can't do on my own.
Chris Parsons
20:17 03 Sep 20
Staff here is always accommodating and helpful. They do not try and sale you anything you don't need.
Nanshan Zhang
16:22 17 Aug 20
Second time came down to Carfix and had a good experience. The Vehicle Health Report is complimentary and very helpful to understand the vehicle status. The information is thorough and the recommended services are appropriate. I appreciate Jimmy and Pauls' expertise.P.S.Thanks Angel for riding me home back and forth!
Samantha Kirk
14:52 04 Aug 20
Staff is very friendly and knowledgeable. They will discuss things with you before doing any work. Good prices and discounts.
Anne de Guzman
18:53 28 Jul 20
I love all the guys at Carfix, I have used them for several years and they have always taken such good care of me. I trust them like family - I never doubt anything they say I need done on my car(s). In short, I can't imagine EVER going anywhere else!! Love you guys!!
Dana Bailey
01:22 19 Jul 20
I took my 2010 Ford Mustang to them for regular maintenance but also an issue with my car starting and a weird whining sound when I turned. They checked it over and realized that a part they replaced was malfunctioning so they replaced it (free of charge of course) and made sure it was working before they called me to pick it up. They stated the car started with no problem the whole time they had it (isn't It funny how things like that work?) well when they went to pull my car around, it wouldn't start, so instead of just jumping it like some places will do and let you drive off because they don't want to deal with it or look bad, they were determined to figure it out, it's still in the shop, but I'm happy they give free loaners, so I'm still rolling and have air conditioning. I love this place!
Olmstead Homesteads
16:50 08 Jun 20
At Carfix, you KNOW you're getting high quality and fair, trustworthy service. You pay reasonable rates, but more importantly your vehicle issue will be taken care off 100%. Also, I know first hand that they guarantee their work. I highly recommend Carfix.
David C. Miller
16:06 03 Jun 20
I can't say enough good things about CarFix. I went in for an oil, change (which is free for RN's and doctors.) pretty decent thing to do.They're always booked solid so call for a reservation or do it online.When they called me for an update ( I know, right?!) they told me my left front blinker light was out. They replaced the bulb for a nominal fee.And, oh btw, if they are slammed they will give you a loaner car for no cost. I can see why they're so busy.I asked how much a wheel alignment would be, due to the fact I took it initially to Precision Tune in Garner; they botched it TWICE.There is a nice waiting area and kids playroom if you have to wait.And kudos to Anthony and manager, Jimmy. Thanks y' all.
Frank Zhang
15:22 22 Sep 16
Guys in Carfix is very friendly and shuttle is available. Also they would loan car if needed. Better than gas station car repairs. I always go there for any services after my car factory warranty expired.
Next Reviews
Driving Directions
We are conveniently located just off exit 312 on I-40, take exit 312 then turn right on Glen road after the McDonalds, and then right onto Mast Drive after the BB&T bank building.
With a convenient location and plenty of parking, feel free to make an appointment with us or just drop in, we can't wait to see you!