How Often Should I Replace My Car's Brake Pads?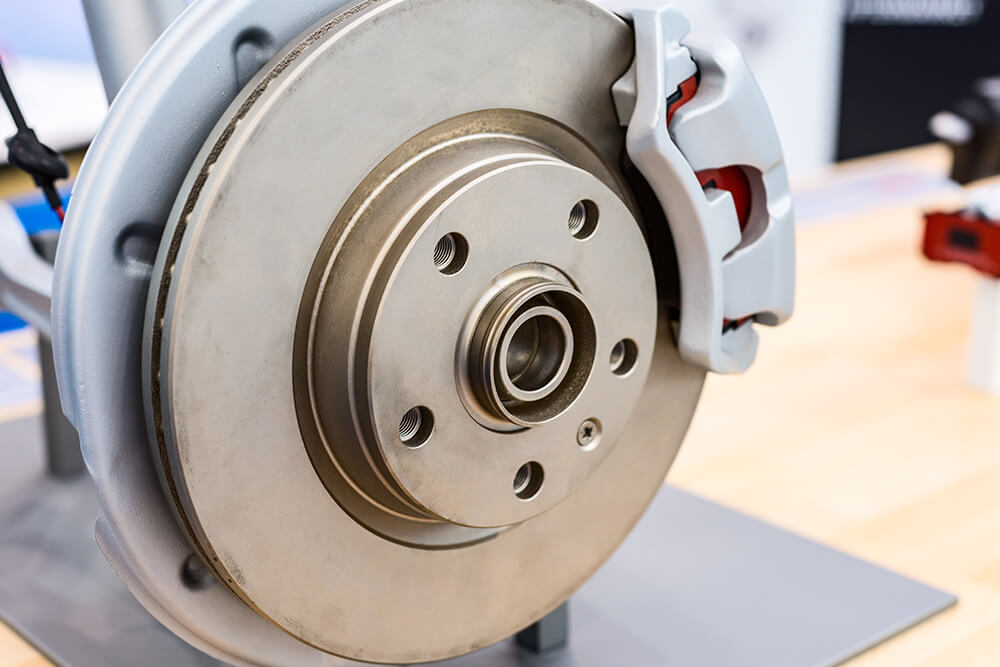 Since brake pads create enough friction to stop your vehicle, they represent a crucial safety feature. Unfortunately, because of the environment in which they operate and the nature of their function, they naturally wear with time and use.
When to Replace Your Brake Pads
Since several aspects influence when brake pads wear out, it's difficult to find an average replacement mileage or time. The make and model of a car, how it's driven, and city vs. rural driving can affect brake pads' lifespan. Some can lose efficiency after 35,000 miles while others remain strong for 70,000, with heavy traffic causing the most damage.
For more details about when your car's brake pads are likely to need replacing, check the owner's manual for guidance.
How to Extend the Life of Your Brake Pads
Above all else, cautious braking and driving will help your vehicle stay healthy longer. When possible, avoid sudden stops (especially at high speeds) and keep stop-and-go driving to a minimum. Safe braking habits include:
Keeping low speed through traffic to avoid emergency stops.
Allowing for gradual stopping by maintaining enough space between you and the car in front
Avoiding towing or carrying excessive weight in your car
Staying with the flow of traffic to keep unnecessary braking to a minimum
Spraying the brakes when you wash the car, as debris build-up can negatively-affect friction
Coasting to a stop when possible
When to Have Brake Pads Checked
Regular professional checks keep any vehicle in top shape, especially parts designed to wear out. Since the entire braking system works in a sphere of heat and friction, other components are prone to wear as well, like rotors, drums, brake hoses, calipers, brake shoes, and wheel cylinders. To stay on top of any issue that might arise, it never hurts to have the technician do a quick brake examination with every oil change. If you notice any of the following issues, take your car in as soon as possible:
Fluid leaks
An illuminated brake light
Stiff brakes
Squeaking or grinding sounds upon braking
Greater force needed to stop the car
Soft brakes
As a component designed to wear, brake pads require diligent monitoring. Of course, paying close attention to your vehicle's function and performance in every aspect will help keep you safe and potentially save you time and money on expensive repairs in the future.
For all your vehicle's maintenance and repair needs, remember to call Carfix in Mast Dr Garner, NC at 919-900-6505 today!