3 Tips To Get Your Car Ready For Holiday Travel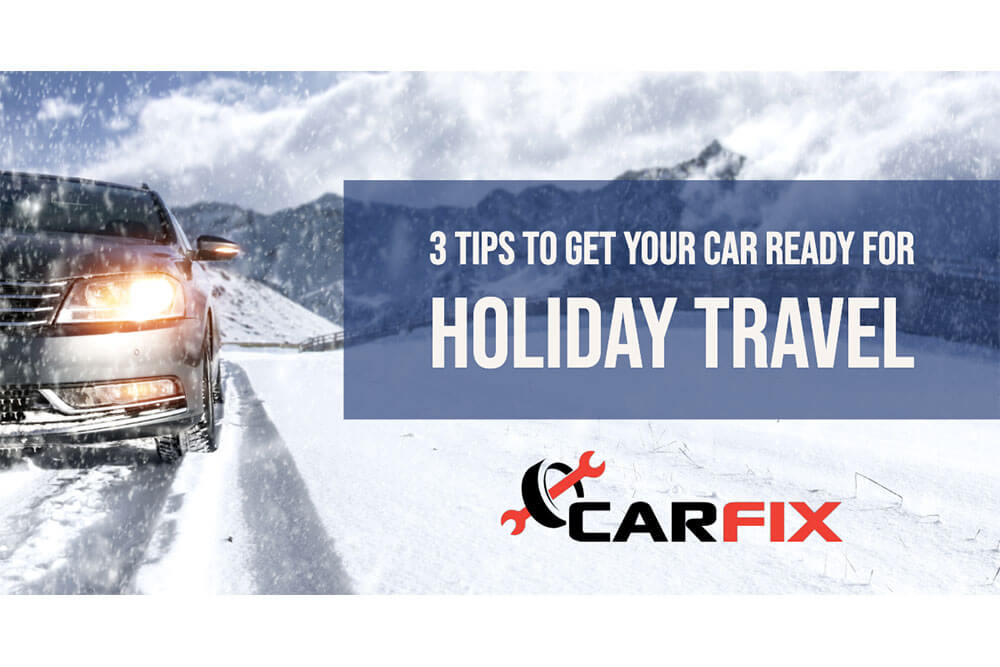 The Christmas decorations are out, and buildings are lit with the cozy glow of lights! Christmas is just around the corner, and so is that family road trip that you take to see Grandma every year. Right now is the perfect time to check in with your car and make sure everything is ready before you embark on your holiday journey. Here at Carfix, it is our priority to assist you in keeping your vehicle well-maintained. We want all of our customers in the Garner area to have a safe and happy holiday road trip! Here are a few ways to get your car prepared for travel:
Examine Fluid Levels
Each fluid in your car plays an essential part in maintaining your vehicle's functions. If you are low or completely out of any of these fluids, things can go wrong quickly. Check your brake fluid, oil, antifreeze, transmission fluid, power steering fluid, and windshield washer fluid. If they are looking low, top them off to the level indicated in the reservoir. If you see unusual dripping under your car or spot a leak on the engine, bring your vehicle to Carfix in the Johnston County/ Cleveland County area to have a professional diagnose the problem!
Replace Worn Brakes
You can always tell when your brakes are becoming worn: you'll hear whining or grinding sounds when you push your brakes, and it will become harder to come to a stop. If you are experiencing symptoms like this, don't wait until after your trip to examine your brakes. You and your family's safety are of the utmost importance, and having brakes that work correctly helps keep you secure on the road. If you're in the Garner area or the Clevland County area and need brake service on your vehicle, we can help you!
Keep Tires Inflated
Did you know that underinflated tires can be a hazard on the road? They make it harder to control your car, and on top of that, you are at risk for a blowout! Not fun, right? Keep those blowouts away by checking your tire pressure regularly, especially in the winter. If you're not sure what psi level your tires need to be, check your owner's manual or your driver's side doorjamb. Don't forget to put the cap back on the tire's valve stem when you are done!
Carfix has expert, ASE certified master technicians/mechanics to keep your car running in tip-top shape! We know how to get you ready for your holiday travel! If you are in the Garner, NC, area, and require maintenance or repairs, stop by or call us at 919-900-6505. Carfix wishes you all the very best this holiday season!