4 Signs You Need To Check Your Suspension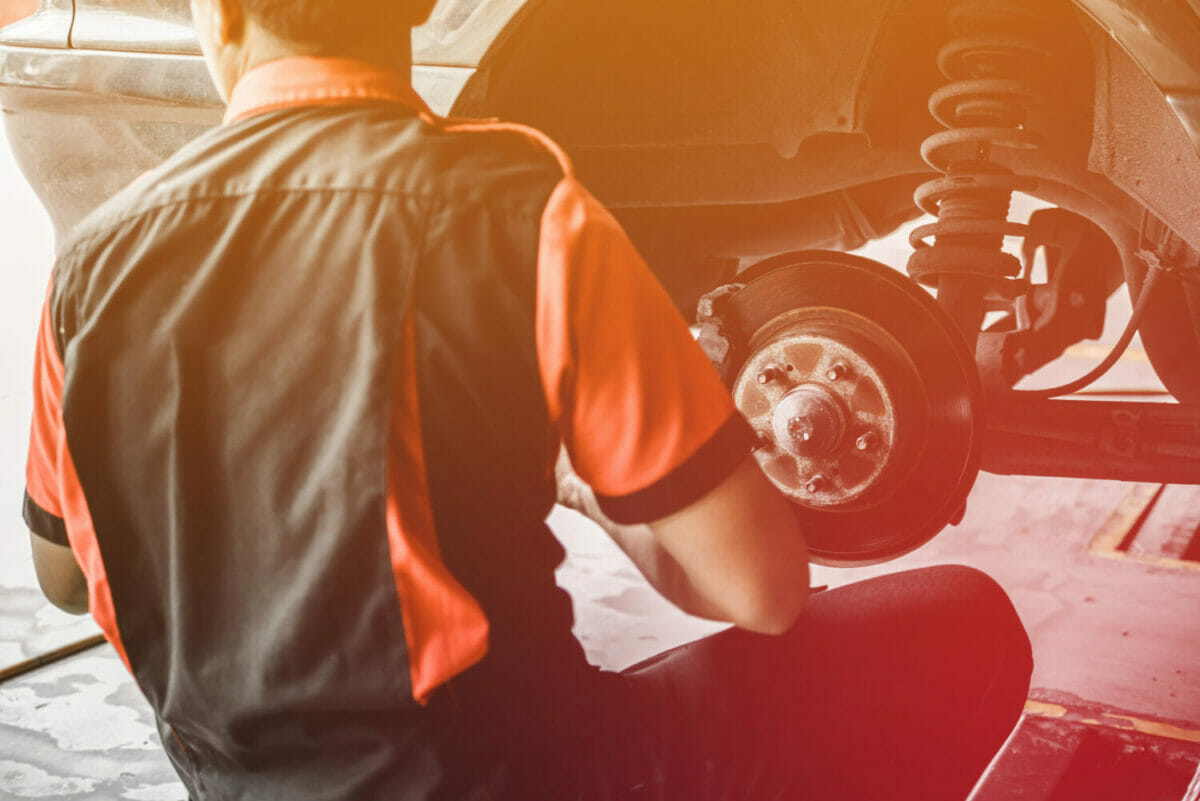 Your suspension system consists of many different parts. These include your springs, shock absorbers, ball joints, and struts among others. How do you know if your suspension itself needs to be checked?
Carfix is your auto service shop in Garner, NC that will make sure that your suspension is in good shape. We have four signs to look out for so you know exactly whether or not you need your suspension checked. Let's begin with the following:
1. If you notice any drifting or pulling when turning
If you are turning, you may notice some pulling or drifting that seems unusual. This can be a sign that your suspension may be failing. If you are driving something like a BMW or a Saab, you can take it to Carfix.
They have auto services for European vehicles in Raleigh, NC with ASE-certified mechanics that are specialized in working with these types of cars. You get laser-focused service and repairs that will fit your needs.
2. Uneven treads
If you see your tire treads wearing down at uneven levels, your suspension can be in big trouble. You'll see bald spots here and there rather than in a consistent pattern. You might be bouncing around a bit if you are driving through Clayton, NC during the regular commute. Plus, you'll be losing a lot of pressure as well. You might want to check the levels and see if you are not losing any air. Otherwise, your fuel economy may suffer as well.
3. You feel any dips or dives when stopping
If you feel any lurching or dips and dives, your shocks may be on its last legs. Your car won't be able to stop as quickly. That's why getting your suspension fixed is important at Carfix. You get high-quality repair and service. Plus, with our nationwide 5-year, 55,000-mile warranty you will have peace of mind knowing your suspension will hold up fine. While your vehicle is in the shop, you can use one of our loaner cars or get a free right to and from the shop (whether you need to go to work or head home).
4. Difficulty steering
If you notice any steering difficulty, it may be time to get your suspension checked. A good car repair service near Benson, NC will be the best possible option. If you can't steer properly, you won't be able to make turns properly.
Need suspension work?
Come see us Carfix is your go-to destination to get your suspension checked and repaired, whenever the need arises. They focus on all cars, but their Raleigh location is where you need to go if you have a European vehicle. Come see us for all your car repair, inspection, and oil change needs.
Call us at our Garner location at 919-900-6505 or visit us on 248 Mast Dr, Garner, NC 27529. In
Raleigh, you can call 919-752-5090 or visit our location at 2000 Wake Forest Rd, Raleigh, NC
27608.