Must-Have Items For An Emergency Roadside Assistance Kit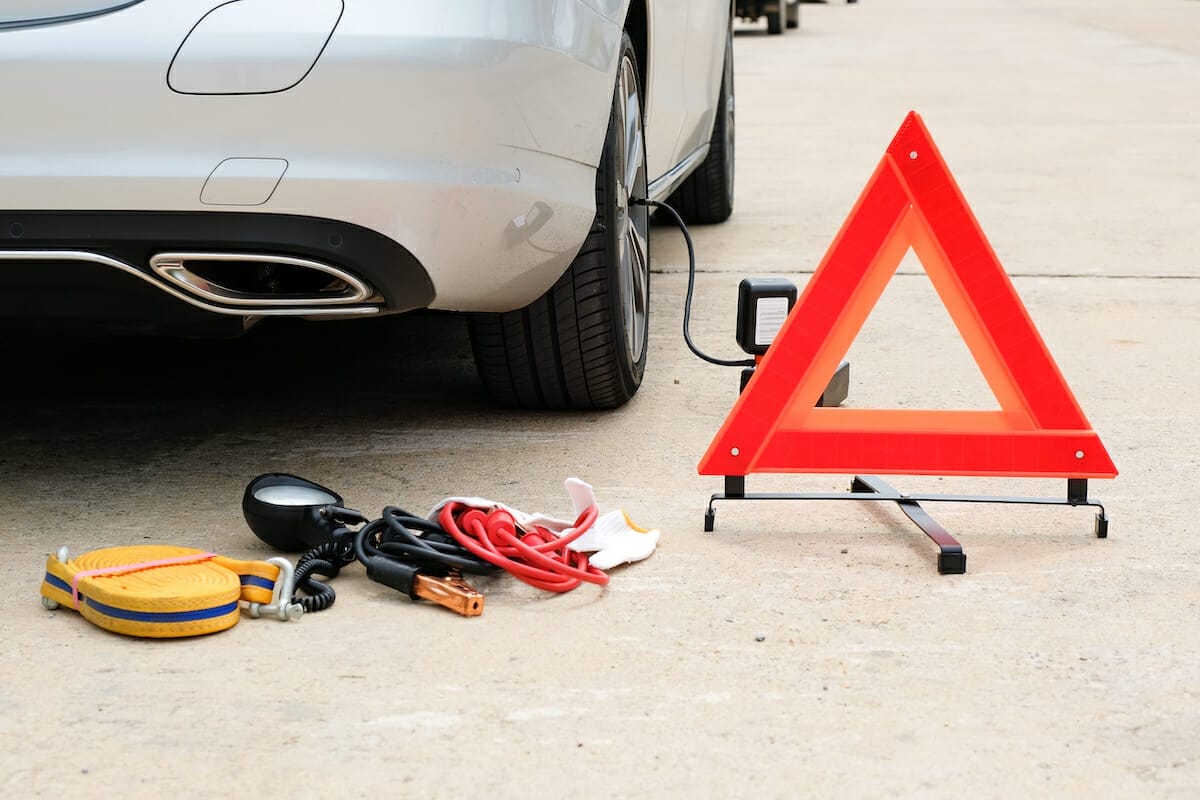 When the unexpected happens, it's always best to be prepared. Whether it's a tire that pops while you're driving down the road or a sudden breakdown that leaves you unable to operate your vehicle, there are certain must-have items you should always keep in your car as part of your emergency roadside assistance kit.
Cell Phone Charger
When you're stranded on the side of the road, calling for help is your first step. But, if your cell phone is losing its charge, having a portable charger will be a lifesaver.
Jumper Cables
If your battery is making it difficult for your vehicle to start as it should, jumper cables or a portable jumpstart are your go-to items. Once you have them in your vehicle, make sure you know how to use them properly if your car won't start while you're alone.
Flashlight
Though all major smartphones have flashlights now, it might not always be enough if you experience car troubles after sundown, especially if you are also relying on your phone's battery for communication. A flashlight kept near the front of your vehicle (with extra batteries) can be incredibly helpful.
Spare Tire
Having a tire pop is never enjoyable, but if you have the tools and knowledge to fix it, there's no need for additional stress. Keeping a spare tire with tools and equipment in your vehicle will save you a tow if you know how to change a tire.
First Aid Kit
You never know when a first aid kit will come in handy. Stowing one in your vehicle where you can easily reach it is a great plan in the event of an emergency.
Emergency Reflectors
If your car starts having trouble at night, not only does it make everything more inconvenient and difficult, but it also makes it more dangerous since cars may have trouble seeing you. If you have emergency reflectors or triangles that you can place around your vehicle, it will signal to others to steer clear for both your safety and theirs.
Extra Water & Snacks
Say you're on the way home from work or school and you have an issue with your car. If you have to end up waiting for a tow, you'll appreciate that you thought to store a granola bar and a bottle of water in the car.
In addition to your emergency items, you should also keep your auto insurance cards, emergency contacts, and the name of a reliable towing company safely inside your glove compartment.
Schedule Your Maintenance Services With Carfix In Raleigh or Garner, NC
To avoid breakdowns or other issues with your vehicle, keep your car regularly maintained with auto services from Carfix in Raleigh or Garner, NC. Our team of highly-skilled technicians take great pride in fixing any problems with your car to make sure you leave our shop in better shape than when you arrived.
Schedule an appointment today with our team!