New Carfix Location Open In Raleigh, NC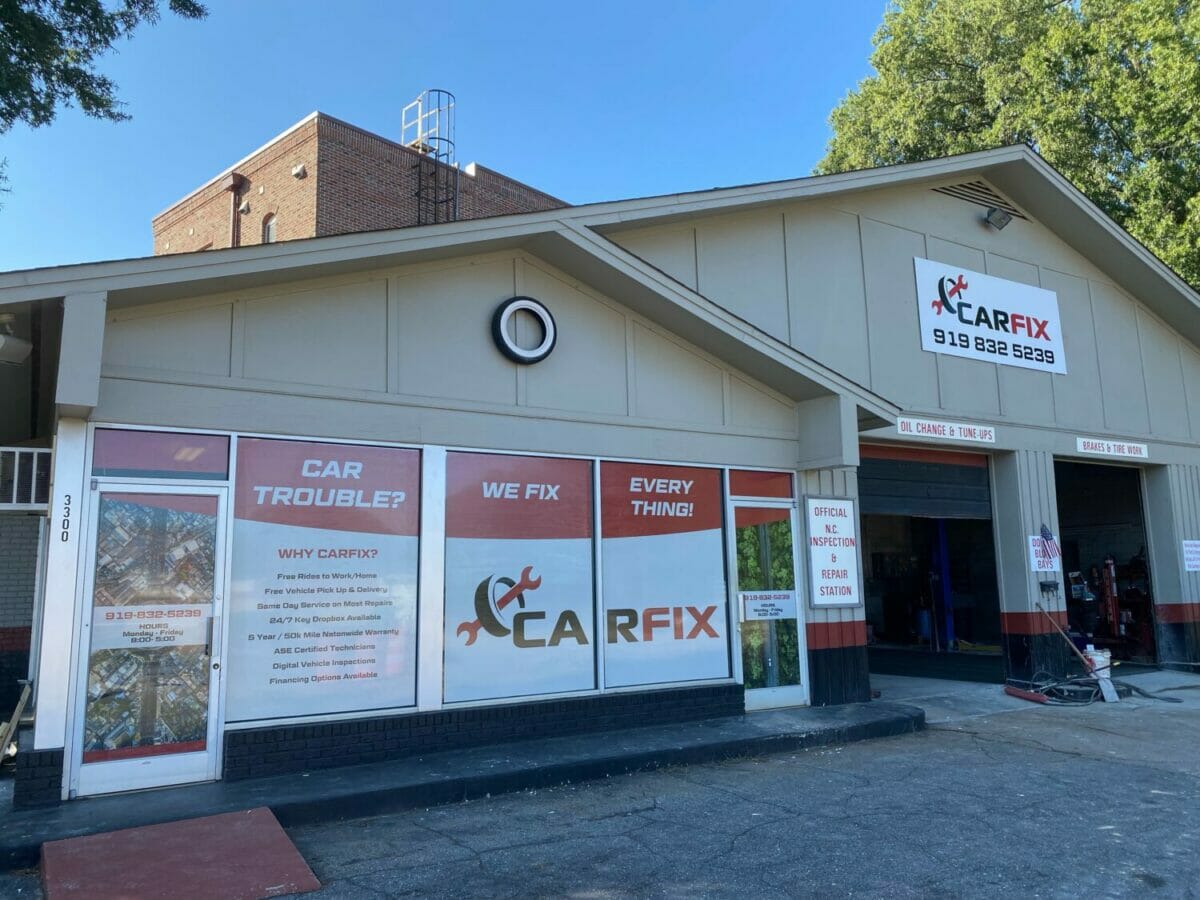 At Carfix Auto Repair in North Carolina, we pride ourselves on the work we do for our customers, which is why we wanted to better serve you by doing something huge – opening a NEW location!
Our new shop, located at 3300 Hillsborough St. in Raleigh, offers the same great customer support, auto repair services, and top-notch experience as our original two in Garner and on Wake Forest Rd. in Raleigh.
With an increasing demand for auto repair services in the area and a desire to do more for our community, we opened our new location with the hopes of serving more customers and establishing ourselves even further as the premier provider of automotive repair and maintenance services across the Triangle.
Whether you need routine maintenance services, more in-depth auto repair services, or are in the market for a new set of tires, our Hillsborough St. location is here for you.
Get To Know Our Hillsborough St. Location Today!
If our Hillsborough St. location is closer to your workplace, your home, or even nearby a friend's home, we're more than happy to help new and existing customers with anything they need.
Since 1936, the Allen family has done nothing but work hard and long to help customers across the Triangle get the auto repair services they need to keep them safe with the customer service and personalized attention to keep them happy and comfortable. In 2021, we're continuing our tradition of excellence by offering the same services you've come to expect and love about Carfix, including:
Tire Services – New, Repairs, Balancing, and Rotations
NC State Inspections
Automatic and Manual Transmission Repairs and Services
Belt, Hose, and Filter Replacement
Brake Inspections, Maintenance, Repairs, and Services
Car A/C Repair Services
Car Suspension Repair
Drivability Diagnosis
Electrical System Diagnosis & Service
Electronic System Services
Engine Services
Front and Rear-End Alignment
Fuel System Service
General and Preventative Maintenance
Heating and Cooling System Service, Maintenance, and Repairs
Muffler & Exhaust Repair
Oil Change/Quick Lube Services
Radiator Repair Services
Timing Belt Replacement
Undercar Repairs and Services
Vehicle Inspections/Emissions Diagnostics and Repairs
Window and Windshield Repair or Replacement
If you need auto repair services or new tires today, schedule your appointment at our new location today or give us a call at 919-832-5239. We can't wait to show off our new space and give you the same great services you know and love.