Alignments with Carfix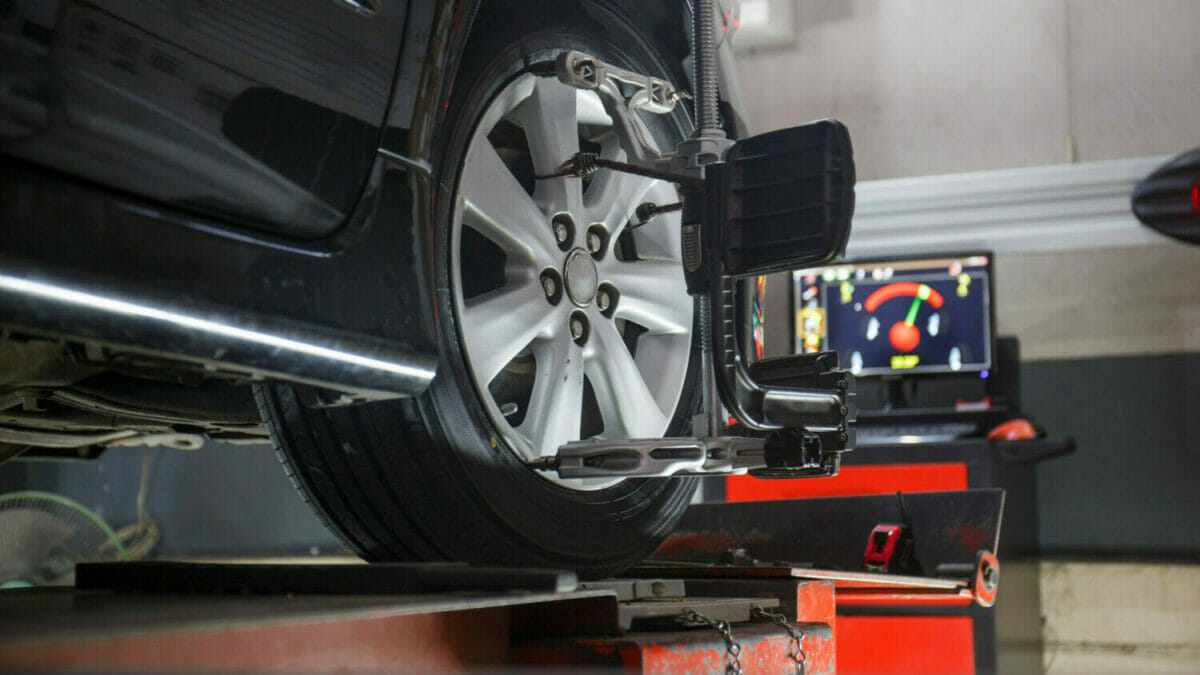 Your vehicle is supported by a suspension that keeps your tires straight while absorbing the shock of the imperfect roads you drive on every day. Carfix of Garner and Raleigh North Carolina is here to help when time and potholes gradually send your car out of alignment. Both of our locations would love to help, with our Raleigh location specializing in alignments with European vehicles.
What causes a poor alignment?
A few factors can cause your vehicle's alignment to be changed. Different road conditions are a start. Have you run over any speed bumps, potholes, or curbs recently? Especially while going a bit too fast? The pressure put on your vehicle's suspension to react in these situations can make your alignment a bit off. The ASE certified technicians at Carfix can restore your vehicle to the right alignment so you can drive away smooth.
Tire care can help too. Keep well maintained tires at the right pounds per square inch. Uneven tread wear works like uneven or bumpy roads and will gradually pull your alignment slightly different directions. Your alignment was precisioned tuned by the manufacturer and is designed to be in a specific place.
What can I do to fix it?
We have an easy answer! Bring your vehicle to Carfix. You shouldn't have to deal with a steering wheel that is off center, or wonder why you are pulling left or right while driving straight. These issues will also like cause more tire wear and wear to other vehicle components, like your struts and tie rods.
Alignment issues can also be caught during your routine maintenance. Carfix can also help with your regular oil changes and tire rotations. Tire rotations can also be a way to fix alignment issues before they happen by giving your alignment good, consistent, level tread to drive on. Being slightly out of balance can cause longer term issues.
Our Raleigh location also especially loves working on European vehicles. Vehicles like Audi and BMW are designed to handle the road with more finesse than some vehicles, and their owners love being able to use their vehicles to their fullest capability. Raleigh can help maintain and realign them too!
Like with any vehicle issue, the best way to prevent your steering wheel swaying or that odd pull during turns is to have Carfix inspect your vehicle regularly.
About Us
Carfix is family owned with two locations. Our Garner location is 248 Mast Dr, Garner, NC 27529 and our European specialty Raleigh location is 2000 Wake Forest Rd, Raleigh, NC 27608. In order to keep our cities running well, we love servicing vehicles so that our local families can get from place to place and keep their schedules going. We offer free rental cars and a shuttle service as well! Our parts and services come with a 5 year, 55,000 mile warranty. You can call us for an appointment for Garner at (919) 900-6505 or Raleigh at (919) 752-5090.