Don't Forget Your Car This Valentine's Day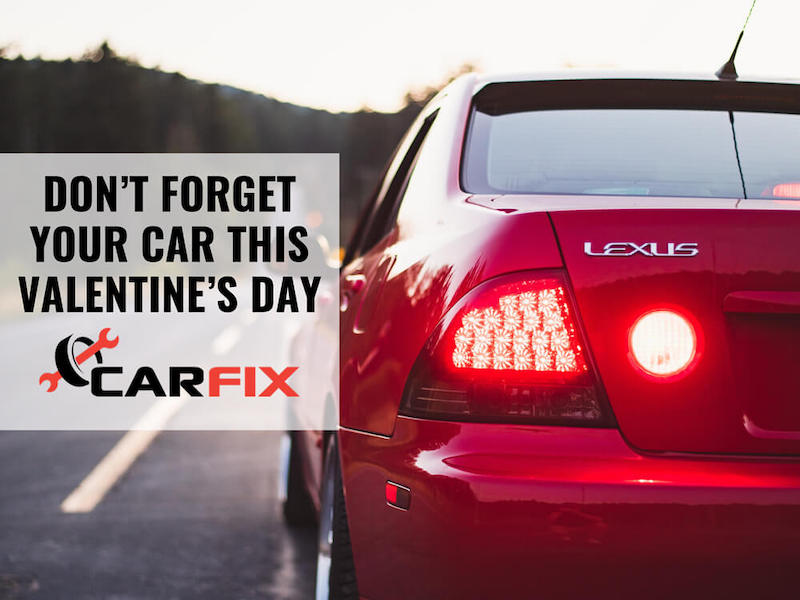 What are your plans this Valentine's Day? Perhaps dinner with a loved one, with chocolate and flowers as a gift? It's nice to be able to show our loved ones that we care through kind gestures this month (and anytime, really.) There is something else in our lives that may be due a kind gesture or two… it's our cars!
Are you unsure how to show your car that you care? Carfix in Raleigh and Garner, NC, can help you give your vehicle the loving care it needs. Because it's essential to put effort into maintaining our cars, we've put together some tips to help you do just that.
Clean Out the Inside
Salt, dirt, dust- it all gathers up inside our cars over time. Take this time to give your car a thorough vacuuming and dusting. You will be glad you did!
Replace Your Wipers
Let's be honest; old wipers are simply obnoxious. They squeak, they leave streaks of water on your windshield, and they fall frustratingly short in performance. Say "no" to old wipers and the frustration that comes with them! It's a quick fix that will make driving in the rain and snow much more comfortable.
Get an Alignment
It's a good idea to get an alignment done on your car every one or two years. Generally, cars will lose their alignment slowly over time. You can tell that you need an alignment when your car veers off to one side even when the steering wheel is straight, or if you see uneven wear on your tires. Keeping up with your vehicle's alignment helps preserve your tires, as well as your suspension system. Carfix can help you decide when your car needs its next alignment!
Change Your Air Filter
The air that goes into your engine passes through a filter that prevents dirt from finding its way inside. When this filter gets full, your engine has to work harder to pull air in for combustion. If you take your air filter out and hold it up to bright light, you should be able to see some light through it. If not, it's time to switch it out for a new one.
This Valentine's Day, make your car a part of your plans! It feels wonderful to show your loved ones that you care, and your car will reward you in turn when you care for it properly. Call Carfix at 919-752-5090 to show your vehicle some love today.