How To Prep Your Car For the Summer in Raleigh and Garner, NC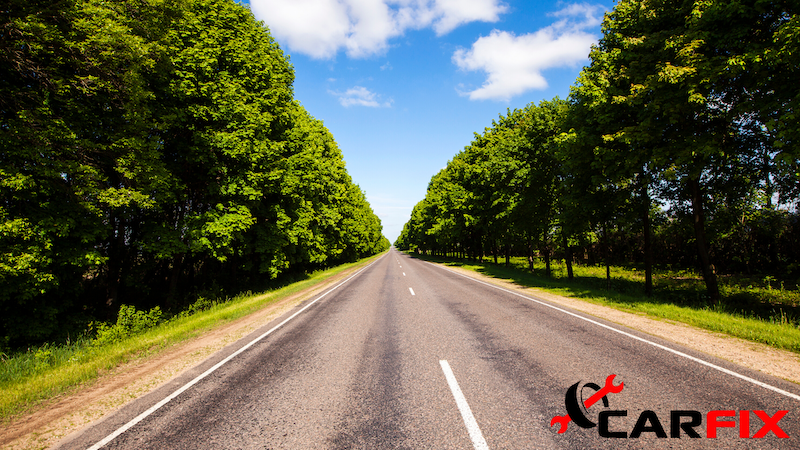 Summer is here and things are starting to get a little hectic. There's a lot of running around and there might be plenty of trips from home to work, the kids' soccer practice, appointments, and so much more. But have you taken the time to make sure your vehicle can handle it all?
At Carfix, our qualified mechanics in Raleigh, NC know that your vehicle is going to clock some additional mileage over the course of the summer. It can be a long road trip or frequent trips from home to somewhere in town. We suggest that you follow these tips below so you prep your car for the summer so it stays in good shape.
Check your tires
Your tires should be looked at to ensure that they are still roadworthy. You can easily check the tire pressure with a tire gauge. If your tires are anywhere between 30 to 35 PSI, you should be good to go (check your owner's manual for precise specifications). Also, check the treads to see if they still have little to no wear. If needed, Carfix has tire rotation services for Raleigh, NC drivers who need them most.
Check the oil
Checking the oil is a quick task. Just use the dipstick located inside the hood of the vehicle and make sure the oil is the right color. If the oil is slightly discolored, you'll need to have it serviced soon.
Our mechanics will look to see what the further issue is so your vehicle doesn't sustain any further under the hood damage. They can fix the problem, change the oil filter, and send you on your way all in the same day.
Carfix also has FREE pick up and delivery available if you can't fit time in your busy schedule to take your vehicle to the shop. Alternatively, we provide transport to and from the shop whenever your vehicle is being serviced.
Take it in for a routine check-up
Each year, it should be a good idea to at least bring the vehicle in for a check-up. That way, you can be able to make sure that all the parts are working. Your mechanic will also detect any vehicle issues early and make corrective repairs on the spot, after your approval. Best of all, any parts we replace during these repairs come with a 5-year/50,000-mile guarantee.
They'll also check to see if your brakes, transmission, and alignment are in good working order. Once everything is good to go, you'll be ready to rock for a summer of fun and excitement.
Make An Appointment With Carfix Today!
If you want to prep your vehicle for summer, Carfix is your specialist for auto repair near Raleigh, NC. We service cars and trucks from Fords to Chevys, from BMWs to Hyundais and everything in between. We take pride in serving our community by providing auto repair services performed by our ASE certified mechanics.
Contact us today at 919-752-5090. Our shops are located in Raleigh and Garner, North Carolina. Set up your appointment and prep your car for summer right now.